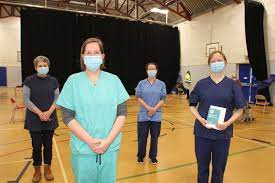 Kingussie Medical Practice
Ardvonie Park, Gynack Road, Kingussie, PH21 1ET
Current time is 17:33 - We're open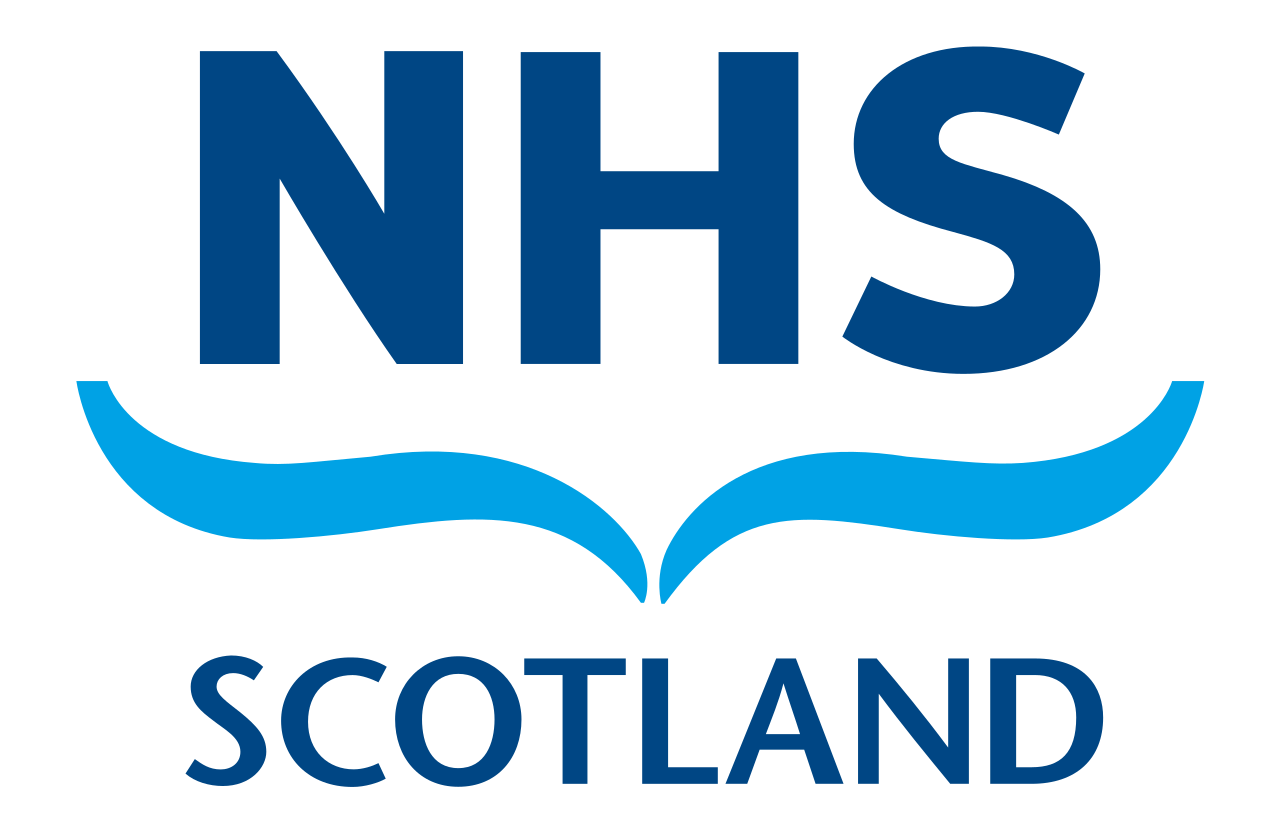 Telephone: 01540 661233
Fax: 01540 661277
nhsh.gp55930-admin@nhs.scot
Latest News (click title to open):
Welcome to Kingussie Medical Practice
KINGUSSIE & LAGGAN MEDICAL PRACTICES 2021 FLU  VACCINATION  CLINICS
This year all clinics will be held at BADENOCH CENTRE, KINGUSSIE
FRIDAY 24th SEPTEMBER 21  
SURNAMES A-M 8.00am–12.00pm
SURNAMES N-Z 12.00pm–17.30pm
FRIDAY 1st OCTOBER 21  
SURNAMES A-M 8am–12.00pm
SURNAMES N-Z 12.00pm–17.30pm
FRIDAY 8th OCTOBER 21  
SURNAMES A-M 8am–12.00pm
SURNAMES N-Z 12.00pm–17.30pm
Unless you are completely housebound we would ask that you try to attend one of the above clinics for your vaccination.
It is vital that you DO NOT attend for vaccination if you or a member of your household currently has symptoms of COVID-19 or if you are self-isolating due to contact with a suspected or confirmed case of COVID-19.
The Scottish Government requires General Practice and other healthcare settings to have different infection control and physical distancing guidance to other places such as hospitality and shops.This is to help reduce the risk to practice staff and to people attending the practice who may be at greater risk if they catch Covid 19.From 19 July 2021 (when we go to Level 0) the following rules still apply in General Practice:· wearing of face coverings by patients and the public (unless you are exempt)
· physical distancing of 2 metres in waiting rooms
· contact your practice by telephone in the first instance
· wearing of PPE by staff
· screening of all patients for Covid 19 symptoms
Please support your local practice team by complying with this guidance.
COVID Status Certification (Covid Passports)
Please see the latest update from the Scottish Government reference COVID Passports. Go to the NHS inform website: https://vacs.nhs.scot/csp?id=csm_login 
Click on Recover Username, if you do not know your username.
If you have an issue accessing your COVID vaccine record you can contact the National Contact Centre number on 0808 196 8565
Please do not contact your GP Practice to ask for a Covid vaccination passport or status certificate – they will not be able to provide any standard document. International certification standards have not yet been agreed. The Scottish Government is working to support the re-opening of international travel once it is safe to do so.
***Covid Vaccine Update***
The clinics are open to students – please come along to one of the drop-in clinics to receive your vaccine
16-17 year olds can now attend any of our drop-in clinics.
94.4% of the adult
 population have received their first dose
Drop-in clinics – first and second doses
Drop in clinics do not require an appointment and you can arrive at any time during opening hours. Please wear loose clothing / short sleeves. Please be advised that you may have a short wait when you arrive depending on demand.
The following drop-in clinics are open to those who are yet to receive their first dose and those who are due for their second dose – please be advised you must have had at least 8 weeks since your first dose of vaccine before attending for your second dose.

Where
Dates
Times
Comment
WEST
Caol Community Centre

Glenkingie Street

Caol

Fort William

PH33 7DS

20 September

27 September

10:00 – 12:30

13:00 – 15:00

Any dose Pfizer

Second dose AstraZeneca

Bridge Road Car Park, Portree, IV51 9ER
16 – 18 September
10:00 – 13:00

14:00 – 17:30

Any dose Pfizer

Second dose AstraZeneca

Broadford Village Car Park, Broadford, Skye, IV49 9BF
14 – 15 September
10:00 – 13:00

14:00 – 17:30

Any dose Pfizer

2nd dose AstraZeneca

NORTH
Wick Riverside Car Park, Macleay Lane, Wick, KW1 4EB

18 September

09:00 – 13:00

13:45 – 17:00

Any dose

Pfizer

AstraZeneca

SOUTH & MID
Southside Car and Lorry Park, Greenhill Street, Dingwall, IV15 9SE
20 September
09:00 – 16:30
Any dose

Pfizer

Smithton Church

1 Murray Road, Smithton,

Inverness, IV2 7YU

21 – 24 Sept

08:30 – 12:30

13:30 – 17:00

Any dose

Pfizer

AstraZeneca

Smithton Church

1 Murray Road, Smithton,

Inverness, IV2 7YU

28 Sept – 01 Oct

08:30 – 12:30

13:30 – 17:00

Any dose

Pfizer

AstraZeneca
Also available is the coronavirus helpline on 0800 030 8013.
CORONAVIRUS UPDATE
Important update
In Scotland, the UK Government is providing all COVID testing and test processing outside of the NHS. Around two-thirds of all daily tests are provided by the UK Government, in support of Scotland's health services.
Tests must be booked in advance at www.nhsinform.scot/test-and-protect or by calling 0800 028 2816. People should only book a test if they have coronavirus symptoms: a high temperature, a new and continuous cough, or a loss or change to their sense of smell or taste.
Changes to Access as a result of COVID-19.
Kingussie Medical Practice is currently restricting access for the safety of all patients and staff.
The practice remains OPEN for all essential primary care problems but on the advice of Health Protection Scotland we have put in place a process whereby everyone is screened by telephone prior to being seen.
Please be aware that it is now necessary where possible to wear a face covering if you come into the surgery premises. If you arrive and do not have one, please let the receptionist know and we will bring one to the door for you before you enter the building.
All patients will still have access to the care they require. We appreciate your patience and understanding at this time.
Please phone 01540 661 233 if you feel you require medical advice and we will call you back.
Please send all photographs, requested by the practice, to our secure email address. Please note that this address is monitored by administration staff.
nhsh.gp55930-admin@nhs.scot
Anyone developing symptoms consistent with COVID-19, HOWEVER mild should self-isolate for 7 days for individuals and 14 days for households.
The most common symptoms of COVID-19 are recent onset of:
New continuous cough and/or
High temperature
Loss of taste or smell
If symptoms worsen during home isolation or are no better after 7 /14days then people should be advised to phone their GP or NHS24 (111).
 Public Health have produced advice for people who have symptoms and are self-isolating which can be viewed on their website :-
https://www.gov.uk/government/publications/covid-19-stay-at-home-guidance
Important note: Health Protection Scotland is updating its guidance in line with this change.
If you have any of the above symptoms Please do NOT come to the Practice
You should to stay indoors, please DO NOT come into the Practice, call your GP on 01540 661 233 or if your surgery is closed ring NHS 24 (111) informing them of your symptoms and your recent travel. Do not leave home until you have been given advice by a clinician.
If you do not have symptoms and are looking for general information, a free helpline has been set up on 0800 028 2816.

For the latest public information on coronavirus visit :- www.nhsinform.scot/coronavirus

There is a Q&A on coronavirus available via the World Health Organisation website:

https://www.who.int/news-room/q-a-detail/q-a-coronaviruses 
Kingussie Medical Practice
 The doctors and staff at Kingussie Medical practice surgery are proud to offer the highest standard of patient-centred healthcare. With patients' needs at the heart of everything we do, our website has been designed to make it easy for you to gain instant access to the information you need. As well as specific practice details such as opening hours and how to register, you'll find a wealth of useful pages covering a wide range of health issues along with links to other relevant medical organisations.
Our healthcare team comprises a wide range of professionals. Our practice is growing including new staff, new staff roles, and new patients. Due to this growth, the reception team will now ask more questions when you call. The team are trained to ask specific questions and are able to signpost you to the most relevant service or clinician.  This can include dentists, pharmacists, and opticians.
By directing you to other more relevant services, this will reduce the demand on the staff within the practice and reduce the time waiting for an appointment.
For day to day appointments, you might be seen by either a nurse or a doctor depending on the nature of the problem.  Our Practice Nurse team are specially trained to assess and treat a wide range of health conditions meaning that it will not always be necessary to see a doctor.  Our nurse practitioner is able to issue her own prescriptions for medicines.  The other nurses can issue a prescription that they will ask a doctor to sign.
At the practice, we have appointments at different timescales depending upon the urgency of the medical problem you have.
On the day Urgent Appointments are for patients who have an urgent medical problem that cannot wait for a routine appointment. The Practice aims to offer appointments to all patients with an on the day urgent appointment. These appointments are generally booked in addition to a doctor or nurses existing clinic.
Routine appointments For patients who need an appointment for a non-urgent problem, for a medication review or for a follow-up appointment we offer appointments to book in advance.
NHS inform – for everyday questions about health
Finding the right health and care information can make a real difference to how people manage their wellbeing. Making information accessible, quality-assured and up to date helps people to make positive choices.




NHS inform (www.nhsinform.scot) is Scotland's dedicated resource offering up-to-date facts on health, services, and campaigns. It also has a wealth of information available online, over the telephone or via webchat:

illnesses, injuries, and conditions

tests and treatments

healthy living topics, like smoking, alcohol, food and nutrition and mental wellbeing

health news and events

national health campaigns

services provided by GPs, pharmacies and dental surgeries in Scotland

you're rights when using these services.
The website has enhanced features and digital tools to allow people to tailor the information, making it more personal for them:
Info for Me a tool that helps you gather information relevant to you that can be easily




printed, saved or shared.

Scottish Service Directory  www.nhsinform.scot/scotlands-service-directory.


Scotland's Service Directory hosts all relevant, funded and quality assured holistic




health and social care services within each health and social care partnership. This




is in addition to the GP's, Hospitals, Pharmacies, Dentists, Sexual Health clinics and




Opticians.

Self-help guides for common illnesses and injuries such as abdominal pain, fever,




earache, headache, lower back pain, accessing medicine, etc. The guides are fully




aligned to the 111 service the self-help guides allows you to check your symptoms




online and get advice to manage your condition or signpost to the right service.

Browsealoud a feature that makes the website more accessible for people with




Dyslexia, Low Literacy and those with mild visual impairments by reading web pages




aloud.

Webchat available every day.

Of course, there is always the option to talk to the health information team by telephone or




using webchat.


Want to try the service? Visit www.nhsinform.scot or phone 0800 22 44 88
Get Well, Keep Well
Of course, we're not just here for when you are unwell. Our team of healthcare professionals and back-up staff offer a number of clinics and services to promote good health and wellbeing whatever your medical condition.
Join In
We hope you enjoy having a look around the site and familiarising yourself with some of the online features such as ordering a repeat prescription. Whatever your thoughts, be sure to let us know via our feedback function. Comments and suggestions are always a great way of helping us continue to enhance the way we look after you.
Access
We have two doors to allow easy access, one being a double door for wheelchair access.   Please use the phone/bell to contact Reception staff so they are aware you require entry.    There is designated disabled parking at the front of the surgery.    If you require any further details or assistance please contact reception.
Suffering from a minor illness and want some advice as quickly as possible? DID YOU KNOW…
…that our local pharmacist can give you confidential advice and treatment if needed for a number of common illnesses without the need for an appointment with your GP?
Here are just some of the conditions that your pharmacist can help you with:
Coughs, colds, and sore throats

Minor skin conditions and acne

Athletes foot

Styes and minor eye infections

Head lice

Pain, including backache

Cold sores

Diarrhoea/constipation

Colic

Thrush

Pharmacists provide many other services including:

NHS emergency hormonal contraception

NHS smoking cessation support

Advice on travel injection requirements & supply of malaria prevention
General Data Protection Regulations and Sharing Information to Improve Services;
Kingussie Medical Practice has a legal responsibility to make all patients aware of what personal data we hold, how we store it and what it is used for.
We also need to make all patients aware of their legal rights in relation to their personal data.
To obtain a copy of our full Data Protection Notice which details all of the above then please feel free to ask at Reception for a paper copy.
SPIRE NHSScotland is improving the way it uses information from GP patient records. SPIRE  is a service that will allow small amounts of information from GP practice records to be used to help doctors' surgeries, NHSScotland and the Scottish Government to improve care and plan services, and to help researchers to learn more from patient information held at GP practices.
A new campaign is underway to inform patients across Scotland of the benefits of the service, and the confidential and secure way in which GP patient records will be used to help plan and improve health care services.
You have a choice about your patient record being used in this way. To find out more go to spire.scot
NHS INFORM – NHS Scotland has updated and improved their patient information website – this website provides useful information on everyday health problems and illnesses, healthy living advice and how to access support.
Latest News
Try out an e-bike for up to two months for FREE!